Band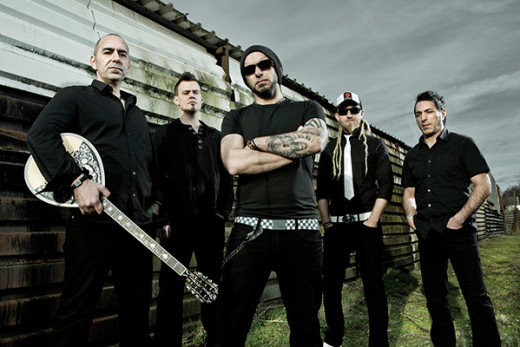 Born in 2004, Tri State Corner is the cultural culmination of cutting edge sound that has grown, expanded, and evolved. Diving deep into the sound and rhythm of Tri State Corner is an exciting journey and brings the audience into the heart and soul of these five auspicious musicians. With brothers Lucky on vocals and Janni on guitar and bouzouki, Christoph on guitars, Markuz on bass, and Chris on drums, these five talented musicians prove that experience as well as camaraderie make a decided difference in music.
Risen from a desire to create and perform the hardest hitting, fundamentally sound and inspiring hard rock, Tri State Corner forges a unique blend of metal, rock, blues, and several other distinct styles to create its own signature sound that is finding roots in a host of nations around the world. Perhaps what sets their sound apart from almost all other rock bands on the planet is the incorporation of the bouzouki, a traditional Greek string instrument that, in the masterful hands of Janni, explodes through the music, from one riff to another, and accentuates the fundamental core of Tri State Corner.
Their music, whether it comes from their debut album, Changes (2007), their follow up, Ela Na This (2008), Historia (2011), or their latest release Home (2014), targets fans of good, strong rock and roll, who may feel a sense of longing or displacement in their own lives, or yearn to taste new cultural flavors. Produced by legendary Italian producer Fabio Trentini, Tri State Corner's Historia will satisfy the palette of the most discerning rock aficionado. This concept album tells the tale of one immigrant's story, how it felt to step away from the comfort and security of one's homeland and into a brand new world. Facing sorrow, fear, inequality, aggression, resentment, and ultimately hope, happiness, and love.
Tri State Corner has come a long way from their first show in 2004, playing an outdoor festival in the pouring rain to a handful of die-hard friends. Tri State Corner has since performed more than 150 shows in 10 countries across 3 continents. Their message, their music, is spreading. Get ready to get in on their Historia and take a musical journey that's sure to be one for the ages.